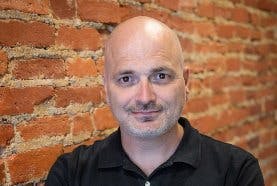 Steve is a Wealth Manager and founding partner of Foundation Wealth Management, LLC. Steve entered the financial services field in 2000 when he worked for The Hartford Mutual Funds. Steve worked as a Financial Planner at a large Philadelphia Registered Investment Advisory firm and was an integral member of their retirement plan team prior to co-founding Foundation Wealth Management.
Steve believes that comprehensive financial planning is key to reaching financial independence. His past experience includes businesses bringing him into the workplace to educate employees about the importance of having a financial plan and the power of saving for retirement. He has developed financial plans for a wide array of people, including retirees, doctors, teachers and corporate executives in the Philadelphia region. He enjoys the collaborative relationship with clients in building a financial plan.
Steve is a graduate of Penn State University with a degree in Business Administration. Steve earned his Certified Financial Planner (CFP®) designation and is a CERTIFIED FINANCIAL PLANNER™ PRACTITIONER. He has provided background information for many publications including the Wall Street Journal and Money Magazine. Steve regularly attends industry conferences and workshops to stay on top of the ever-changing world of technology and to learn the latest financial planning techniques. He also is an adjunct professor at Temple University and teaches undergraduate classes on personal finance and investment management.
Steve is a member of the The National Association of Personal Financial Advisors (NAPFA). In addition, Steve is a NAPFA Registered Advisor and subscribes to the stringent and mandatory annual educational hours, experience and code of ethics to meet the requirements. Fewer than 5,000 financial advisors in the country are NAPFA Registered Advisors.
A lifelong Delaware County resident who lives in Media, Steve enjoys walking to work. His interests include watching classic movies, trying new restaurants and spending time with family and friends. He is an avid reader and particularly enjoys history and biographies.