Media Proper – Your Local Philadelphia Web Designers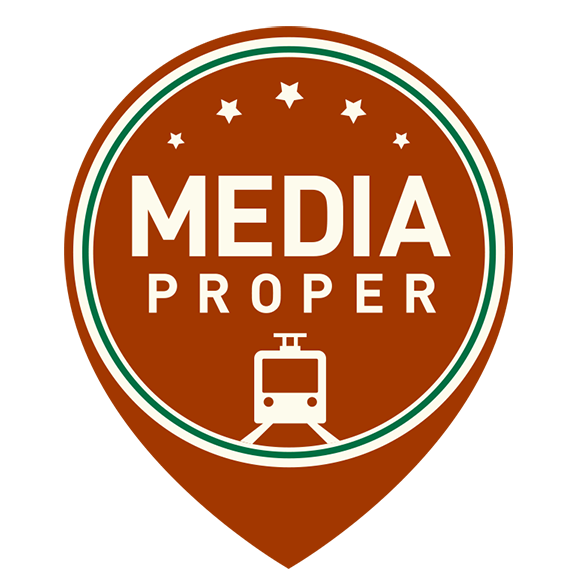 Media Proper's team of experts in web design, development, and marketing has been serving small businesses and organizations throughout the West Chester area and beyond for over 15 years. We know the area and understand that the needs of our clients are just as diverse as our clients themselves. We take pride in helping in the success of another local business, which is why we are prepared to offer a multitude of design options to maximize your business' web presence on both an aesthetic and functional standpoint.
Combining Technology With Business Acumen
Your website is the virtual representation of your company, showing the personality of your brand and the culture of your company. Our mission is to design a website that is not only aesthetically pleasing, but also one that encompasses your businesses mission and feels true to your brand. Our creative ability to illustrate cutting-edge design combined with our expert marketing techniques will transform your website into a powerful contributor to the success of your business.
Web Design and So Much More
Positive brand recognition stems from your customer's impressions of your business, which is why having a user-friendly site is so crucial. We want your website to look its best on every device, which the design experts at Media Proper achieve using the latest fluid, responsive design that makes every impression count.
Building Websites—and Relationships
We pride ourselves on offering our clients more than just a one-and-done service. We want to win your company's business for the long term, and the lasting relationships with our customers is how we are able to make this happen. We believe our local roots allows for a connection you would not otherwise have. Along with the rest of the West Chester area, we care about local businesses, and want to celebrate your success as much as you do.
Web Development That Works
We want to produce a site for you that is focused on turning your investment into profit; in other words, a site focused on converting visitors into customers. Regardless of what kind of web presence you are looking for, let Media Proper give it it's own unique, virtual representation that will allow for limitless growth in the future.
Highly Effective SEO and Google AdWords
Having a beautiful, cutting-edge designed website is pointless if it cannot be found by a potential customer. Search Engine Optimization (SEO) is vital for creating new leads and ultimately generating more business as a result of potential customers finding your business via online searches. Additionally, the significance of launching a Google AdWords campaign is undeniable, which is why having an expert manage your campaign is key. Luckily, Media Proper has these experts that will take full advantage of these internet marketing efforts for you.
Let's Get Started On Your Dream Website
There are thousands of companies that can provide you with a website, but your business and reputation are far too important to hire just anyone. We pride ourselves on our client's satisfaction – starting form the very beginning of the project. We are eager to work with you to develop a unique, quality web solution that is represents your brand exactly how you imagine. Don't just take our word for it, though. Take a look at our online portfolio, which showcases the calibre of our work on some of latest projects.
Interested in working with us? To get started, please visit us at www.mediaproper.com.